Bamboo Charging Station w/ Cutout for Bluetooth Portable Wireless Speaker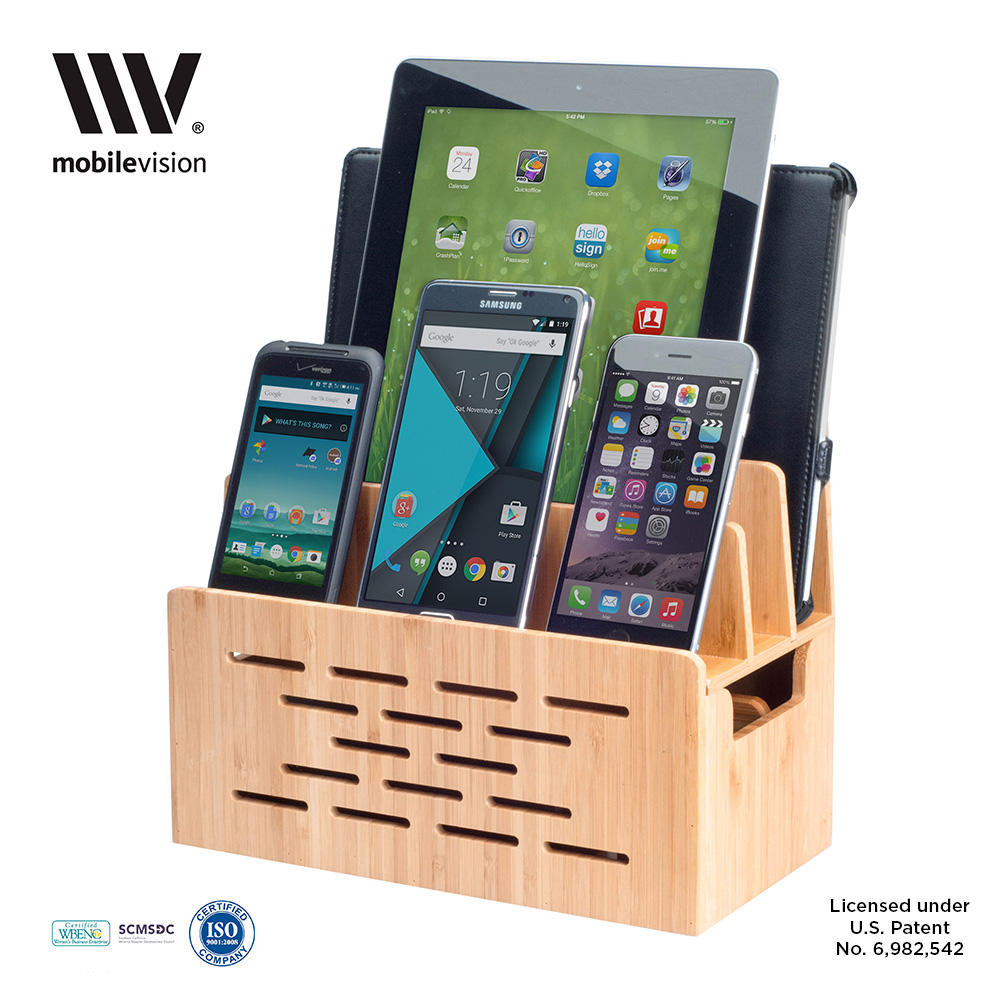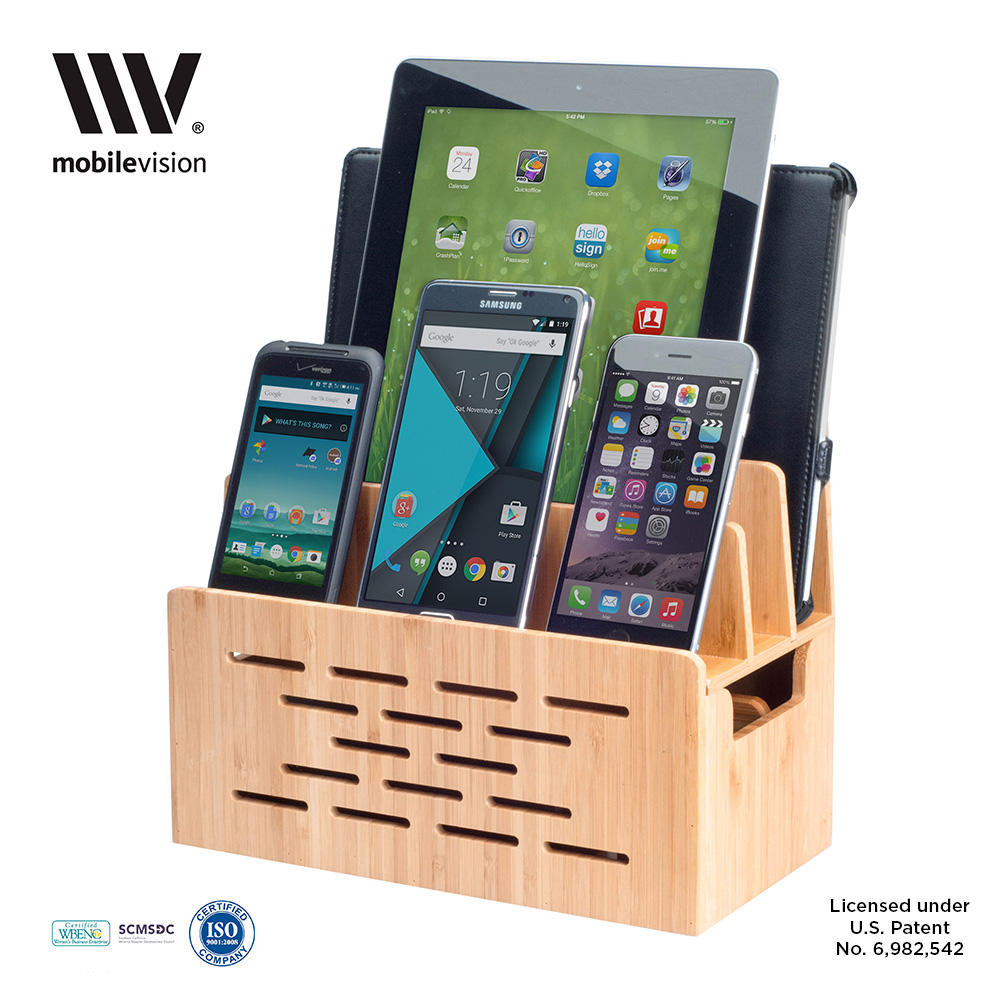 Bamboo Charging Station w/ Cutout for Bluetooth Portable Wireless Speaker
The MobileVision Bamboo Universal Multi-Device Charging Organizer with Bluetooth Speaker Cutout combines charging needs with entertainment.
For the first time, MobileVision introduces a stand with room for a small portable Bluetooth speaker, making it the perfect piece to complete your home decor and sound system. The base cutout was especially designed for better sound propagation and can accommodate not only a Bluetooth speaker but also a USB-port charging strip. Also included in the base is our unique cable management system designed for hiding the mess of cable cluttering.
Powerful magnets secure the lid and ensure devices are stable. Whether using the stand with a manufacturer supplied charger or paired with the Powermod 4-port USB Charging Strip equipped with Quick Charge 2.0 technology, experience the leisure of creating a personalized charging station from one power source and now with the extra option of connecting a Bluetooth speaker.
SKU: 1841AA