Bamboo Diaper Caddy Organizer with Handle, 3 Sections, Portable Sturdy Carrier for Baby Changing Supplies, Diapers, Wipes, Creams and Other Essentials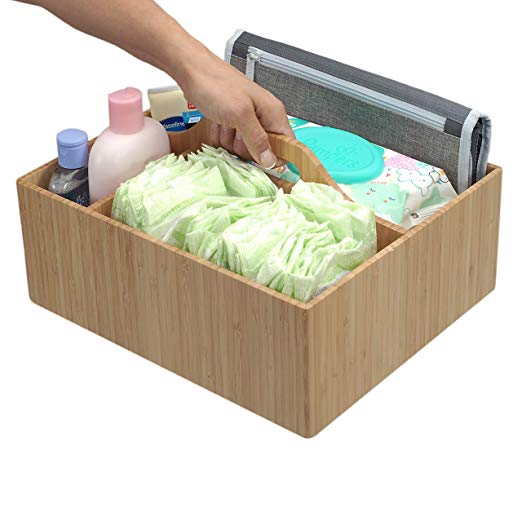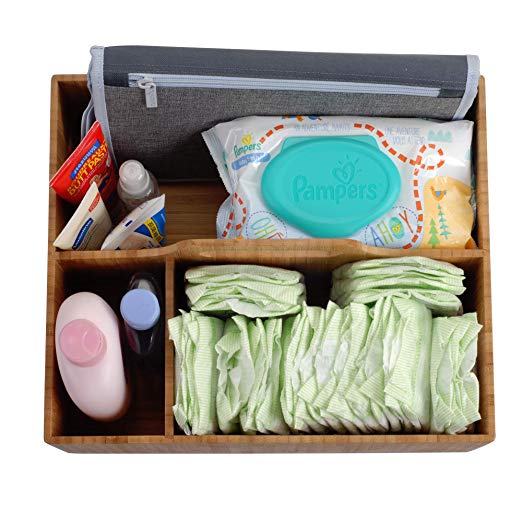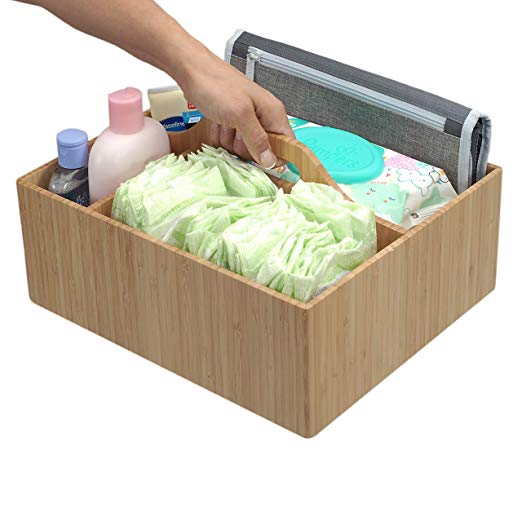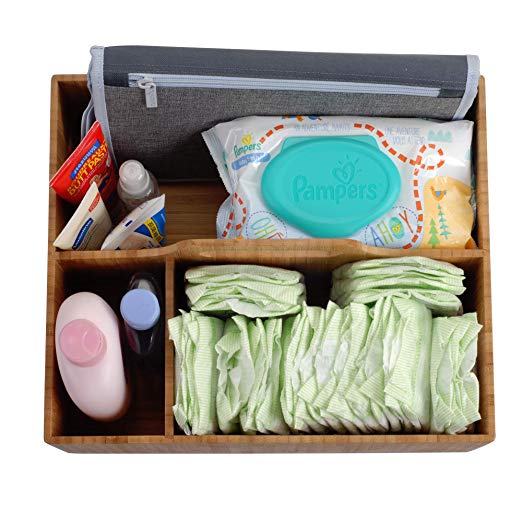 Bamboo Diaper Caddy Organizer with Handle, 3 Sections, Portable Sturdy Carrier for Baby Changing Supplies, Diapers, Wipes, Creams and Other Essentials
Easily carry and store your baby necessities like diapers, changing pads, wipes, creams, ointments, towels, and more in this heavy-duty caddy with built in handle.

All-purpose carrier made with multiple compartments to keep your items neatly sorted organized and separated. Portable carrier for use with bathroom toiletries, cosmetics, cleaning supplies and other household tools.

Dimensions: 13.5 inches x 11.5 inches x 7 inches, refer to photo for individual compartment dimensions

Made from beautiful bamboo making this caddy stronger and more durable than other plastic caddies in the market.
SKU: 1899BA
Easily carry and store your cleaning supplies, bathroom tolietries, baby necessities, cosmetics and more with the beautiful and sturdy MobileVision Bamboo Caddy with Handle.

This multi-purpose carrier has 3 sections to keep your products neatly sorted and organized. Store your spray bottles, sponges, brushes, scrubbers, paper towels, cleaning cloths and more in this heavy-duty caddy with built in handle. Made from beautiful bamboo making this caddy stronger and more durable than other plastic caddies in the market.

Dimensions: 13.5 inches x 11.5 inches x 7 inches, refer to photo for individual compartment dimensions.

If you have any questions, or encounter a problem with the appearance or function of our products, please contact us directly. We are committed to resolving any situation in which our product does not meet your expectations. We offer a one year warranty replacement for quality issues and a 30-day hassle-free replacement or return within 30 days of purchase. For more details on our refund / return policies please contact us @ 888-628-9300 or email us @customerservice@cesupply.com. (M-F, 9am - 5pm PST)